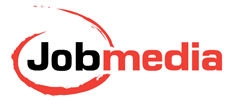 Job Media provides targeted employment advertising products which offer a
compelling win-win for both busy professional job seekers and those employers and recruiters who are trying to reach them.

Why 'win-win' ?

For job seekers we provide regular email bulletins by free subscription, containing only new employment opportunities in your profession. The content of the email bulletins is carefully managed by humans to guarantee relevance.

This means;

No time wasted searching through job boards

Only jobs which are likely to be of interest

Delivered conveniently to your desktop, tablet or phone

No repeated jobs!

For employers and recruiters we enable you to reach a very targeted, high quality audience including a high percentage of passive candidates, many of whom are impossible to reach through the traditional job boards.

We currently offer three products and each has an Advertising Guarantee.

Jobs in HR is for all disciplines within the Human Resource profession. This product caters mainly for the Australian market, but HR positions in other countries are welcome. We believe Jobs in HR reaches more currently employed HR people each week than any other employment advertising product.

Jobs in Planning is for the professional Planning disciplines (Town/Urban, Statutory, Regional, Environmental, Transport, Social, & Economic). This is very much an international product, used by employers and recruiters in Australia, New Zealand and the UK. Jobs in Planning is unique due to it's broad international reach.

Jobs in Safety is our newest product and is specifically for safety people (OH&S, EHS/SHE). Launched in Feb 08, it has been very well received by employers and recruiters alike and the subscriber base is steadily increasing. We are delighted to report a significant amount positive feedback from both recruiters and employers who have filled positions through Jobs in Safety, after having failed to do so using the traditional larger multi-discipline job boards.